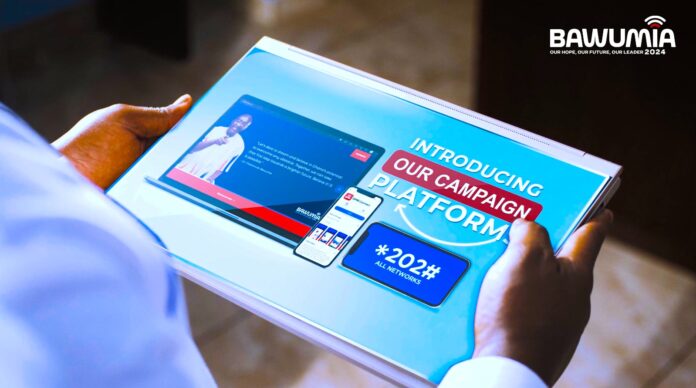 The Bawumia Campaign Team has introduced a groundbreaking array of digital donation platforms, urging citizens to actively partake and contribute to the upcoming NPP primaries and the 2024 general elections. This encompasses a Website (www.bawumia.com), USSD *202#, and Mobile App (Bawumia Connect) for engaging with supporters and facilitating contributions before the NPP Presidential Primaries on August 26 and November 4.
These new digital campaign donation platforms present a variety of user-friendly choices, simplifying citizens' engagement with the campaign. Supporters can now conveniently donate through secure online payment gateways, ensuring a seamless experience that aligns with the fast-paced modern lifestyle. Furthermore, they can follow campaign activities and digitally interact with Vice President Bawumia.
Highlighting the significance of these digital platforms in promoting inclusivity and widespread involvement, the Vice President stated, "Our campaign thrives on our supporters' passion and enthusiasm. By embracing technology, we're ensuring that every citizen who believes in our vision can contribute, no matter their location."
The campaign team's commitment to transparency is evident through the platforms' integrated real-time tracking feature. Donors can monitor how their contributions are utilized, bolstering accountability and fostering trust between the campaign and its supporters.