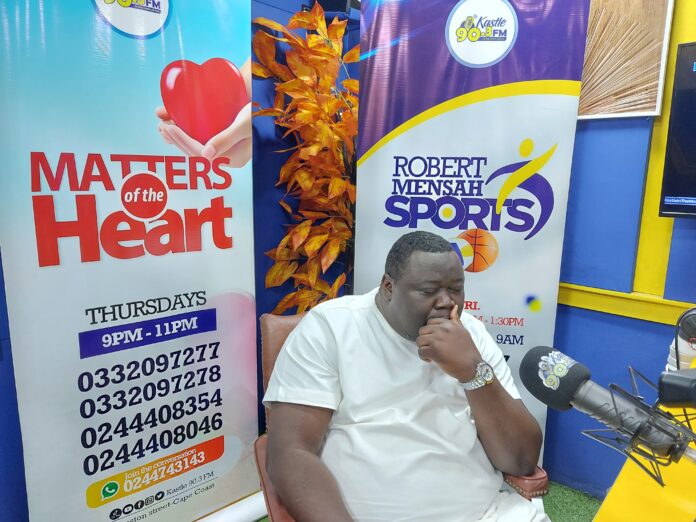 Esteemed  businessman and seasoned politician, Francis Ejaku Donkoh, has revealed his decision to defer his aspiration of becoming a Member of Parliament (MP) for Mfantseman. He clarified that he intends to pursue this ambition once the Mfantseman constituency undergoes a division into two separate constituencies.
When questioned about his choice not to contest the current MP seat, he firmly stated that even if given the opportunity, he would not run due to his deep respect for the late MP, who tragically lost his life during a campaign tour in 2020.
The former MP's life was cut short when he was shot by unknown assailants on the Abeadze Dominase–Abeadze Duadzi–Mankessim road during a campaign trip. In light of this tragic incident, the New Patriotic Party leadership granted his wife, a police officer, the opportunity to represent the party in the 2020 election, resulting in her victory.
Addressing his aspirations to eventually hold the MP position in the constituency, Hon. Francis Ejaku Donkoh emphasized that while his dreams remain alive, he will wait for the appropriate moment to manifest them. As of now, he has chosen not to contest for the seat.
Francis Ejaku Donkoh has risen through the ranks of the New Patriotic Party, acquiring the experience and competency necessary to hold a position within the ruling party, with which he has been affiliated for a number of years. His qualities and capabilities, showcased during his tenure as the Central Regional Youth Organizer, have garnered him respect from all levels of the party's leadership.
Highlighting the influential role of women in politics, Hon. Francis Ejaku Donkoh stressed the significance of granting the current MP for the Mfantseman constituency the opportunity she deserves.
While harbouring ambitious plans to enhance the lives of his constituents in Mfantseman, Hon. Francis Ejaku Donkoh believes that the right opportunity will present itself when the constituency is eventually divided into two separate entities, thereby creating a more conducive political landscape for his pursuits.