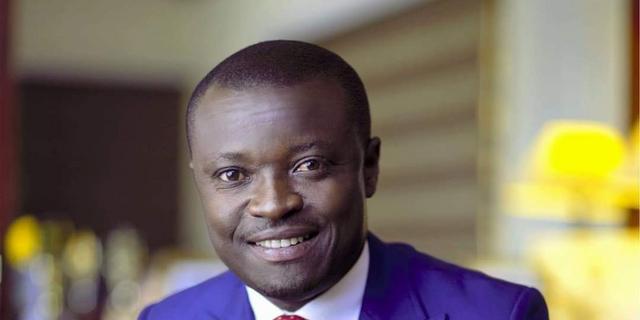 Jefferson Sackey, a Deputy Communications Director at the presidency and a long-standing disciple of President Akufo-Addo, is said to be scheming his way out to be imposed on the Ablekuma Central Constituency as it's parliamentary candidate for the 2024 parliamentary election.
A source in the know of the arrangement said this had been the plan and the former Multimedia Journalist is enjoying the consensus support of party chieftains in  and around the Constituency.
It was gathered that as soon as Jefferson Sackey's name popped up, the ball to produce a consensus candidate was kept rolling.
He said, "There are certain steps that the NPP has taken over time that seem to be anti-democratic. It betraysthe whole democratic tenet.
As we get ready for the primaries as a party, it's looking clear that there is a game plan geared towards imposing a complete alien (Jefferson Sackey) on the constituency as a parliamentary candidate. This would amount to a betrayal of the tenet of democracy.
Meanwhile, some youth has cried out over alleged moves by chieftains of the party in Ablekuma Central Constituency to impose what they termed as unpopular candidates on the party.
The group claimed that delegates to the party primaries had already been handpicked by those hell-bent on imposing candidates against the wishes of the people.
It noted: "There are incontrovertible evidence that the Electoral Act, NPP Constitution and the Constitution of the Republic of Ghana are being abused to muscle out other aspirants and pave way for anointed candidate.
According to them, Jefferson Sackey does not vote in Ablekuma Central Constituency, and for that reason does not qualify to contest in the upcoming parliamentary primaries in the Constituency.
"It is also strongly advised that the government and the party leadership should ensure and create a level-playing ground for fair participation of all aspirants, to reflect true democracy, as bad history should not be allowed to stand in Ablekuma Central.''
Until his nappointment as deputy director of communication, Jefferson Sackey served as a Technical Advisor and Head of Productions at the Jubilee House and also presented a weekly TV series "The Presidential Diary" which highlights the president weekly activities.