No fewer than three persons were reportedly killed following a land dispute between the Nchumbu and Konkomba people in Borae Ahenfie, a farming community in the Krachi Nchuburu District of the Oti Region.
Nana Kwame Meebo, the chief of Borae and Nifahene for Chonkey Traditional Area, one of his linguists, James Mensah Sabenya a.k.a (Mensah Carpenter), and a younger brother of Nana Meebo Kwadwo Banabas. A.k.a. Captain were ambushed and gruesomely killed.
The attack occurred on  on Saturday, November 19, 2022 while the Chief and his people were working on the farm.
The chief's home and about fifteen Nchumburus' huts were set ablaze.
It was gathered that the Konkombas of Bakando had  dragged Nana Meebo before the Krachi District court over that piece of farmland.
According to reports, the court ruled in Meebo's favour, but the court's decision did not go down well with the Bakandos leading to the attack.
The joint police-military team have arrested fourteen Konkombas in connection with the Saturday killings.  The fourteen persons are currently in Police custody assisting the security in their investigations.
However, The Hawk can report that the Konkombas are threatening to spread the attack to other Nchumburu communities if their men in police custody are not released.
Meanwhile, security has been beefed up in the Borae Ahenfie Community and its environs to contain the threats.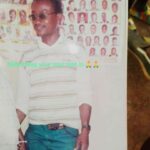 The Regional Minister,  Dr. Joshua Makubu confirmed the incident and expressed displeasure over the development, noting that security agents have been deployed to the area to restore peace and stability.
However, the bodies of the deceased have since been deposited at the Krachi Municipal Hospital morgue.
About The Author